OUR ESCAPE ROOMS
Choose your adventure...
What Are Escape Games?
You've probably spent countless hours in front of a screen watching a hero save the world, solve a mystery, plan a prison break or repair a spaceship to return home. Now it's your turn! Timescape's Belfast escape rooms offer a break from ordinary life and allows you to live the stories you love.
An "Escape Game" or "Escape Room" is an interactive adventure where you and your team will have one hour to complete a mission and escape the room. Escaping will require teamwork, quick thinking, determination and a sense of urgency! From the moment you step into your game, you'll be totally immersed in our world. Perfect for stag/hen/staff do's, birthday parties, team building activities or just people looking something fun to do with friends and family.
The #1 Rated Fun and Games attraction in Belfast
HOW IT WORKS
60 minutes and the clock is ticking...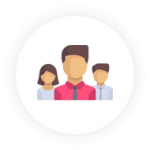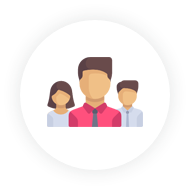 TEAM
The best team is a group of people who can work together. Teamwork is a must when you play our games. You can come in teams of 2 to 7 people. The more players – the more chances you have to escape in time.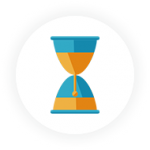 60 MINUTES
The team has 1 hour to escape from the room. Time is of the essence. There is a counter in every room, which shows how much time you have left to escape.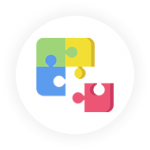 PUZZLES
There are a lot of puzzles hidden in every room. You and your team need to find and solve them in order to escape. These are not brain-crashing puzzles, but aren't childish riddles either.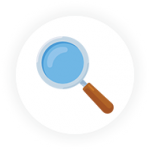 CODES
You have to find codes and crack them, or use them on several combination locks, in order to open boxes, crates or doors. Codes are not in obvious places, you need to find them!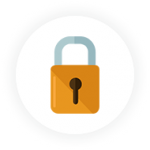 REAL ESCAPE
If you have ever played room escape games on the internet, now you can play it in real life, and the player inside it is YOU. Live escape is the new fun activity you must try!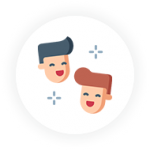 FUN
When you try one of our escape game rooms, you will get addicted. Its an absolutely joyful, fun and adrenaline raising activity. Come and try it, and you will come back to the other rooms.
WHO CAN PLAY?
Escape room games are for EVERYONE and ANYONE!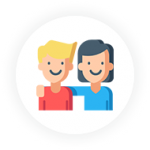 FAMILY & FRIENDS
Timescape is an adrenaline pumping experience for small groups to work together and get to know each other better.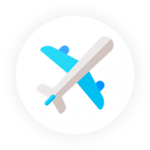 TOURISTS
If you're looking for some of the best things that Belfast has to offer then our escape rooms are a MUST.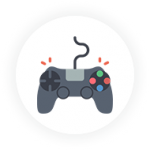 GAMERS
Just because you can beat the game on the computer it doesn't mean you can beat the game in real life. Bring your friends and test yourself to see how quickly you can solve the rooms.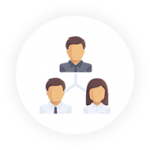 CORPORATE TEAM BUILDING
Time to make team building exercises FUN and engaging. We cater specifically to corporate clients and start-up's alike for helping teams work better together.
FAQ
Answers to common questions below...
What kind of game is this?
It's a real-life escape-the-room game, not unlike video games in the same genre but with a more engaging, REAL-world experience.
You and your team will search, solve, and discover the secrets hidden in the room for an hour with the ultimate goal of escaping victoriously.
There are NO physical challenges involved – all you need is your brain.
Who can play?
Everyone! Friends, family, colleagues, travel companions… everyone. Every part of the experience is fully family-friendly. 
How many people can play?
Each game is designed for between 2 and 7 players.
Is there an age restriction?
Age restrictions are different per room. You can find a rooms age restrictions on it's booking page.
Should I arrive early?
Please arrive at least 15 minutes before your scheduled play. Since we run scheduled games, arriving later may cut into your playtime to avoid impacting the next group – our staff needs to reset the game after each playthrough.
What should I wear?
Whatever you feel comfortable wearing, although we do recommend against high heels, tuxedos, or other formal/fancy wear. You won't be getting dirty but you'll want full range of movement.
What if I am claustrophobic?
Don't worry. The rooms, although enclosed, are not that small, include no tightly-confined spaces, and are constantly monitored by our staff. You can choose to leave at any time if you like.
How hard are the games?
They're not easy, but not crazy either. You don't need to be a genius – common sense will get you through.
Will I be safe? Scared?
Safe? YES. Scared? NEVER. Rooms are staff- monitored by CCTV at all times.
What times are you open?
10:00am to 10:00pm, every day.
Do you have wheelchair access?
Our Royal Avenue location does have wheelchair access. Unfortunately, our Castle Street location does not.
Can I reschedule/cancel my booking?
Cancelling or rescheduling your booking 7 days or more of booked time slot is free.

Cancelling or rescheduling your booking between 7 days and 24 hours of booked time slot is subject to a £20 fee.

Cancelling or rescheduling can not be made if within 24 hours of booked time slot and booking will be forfeit without refund.
BE THE FIRST TO KNOW!
Get updates on OFFERS, COMPETITIONS and EVENTS at Timescape straight to your inbox
CONTACT / LOCATIONS
Have questions? Contact us today!
TITANIC & JACK THE RIPPER
46 Castle Street
Belfast
BT1 1HB
Enter through iPhix.
SPELLBOUND & PANDORA
3rd Floor, 115 Royal Avenue
Belfast
BT1 2GU